Source link

Mumbai-
Urfi Javed, who is in the news for her hot and bold look on social media, is once again in the news. BJP leader Chitra Wagh had raised questions about Urfi's clothes and demanded her arrest. Now it will not happen that Urfi will not respond to that demand. Urfi also mentioned Delhi's Kanjwala case in her Insta story. This time, Urfi has also targeted the BJP by posting a video of the victim's mother. Javed, through his post, strongly targeted BJP's Maharashtra Mahila Morcha President Chitra Kishore Wagh.
Urfi Javed targeted BJP leader Chitra Wagh
Urfi mentioned a heartbreaking incident in Delhi in his Insta story. The actress posted a video of the dead girl's mother and wrote, 'They dragged her under their car for 12 km. Her bones were broken, her clothes were missing and the police are calling it an accident. What nonsense is this? Chitra Vagh, an accused belongs to your party. I'd like it better if you raised your voice here.'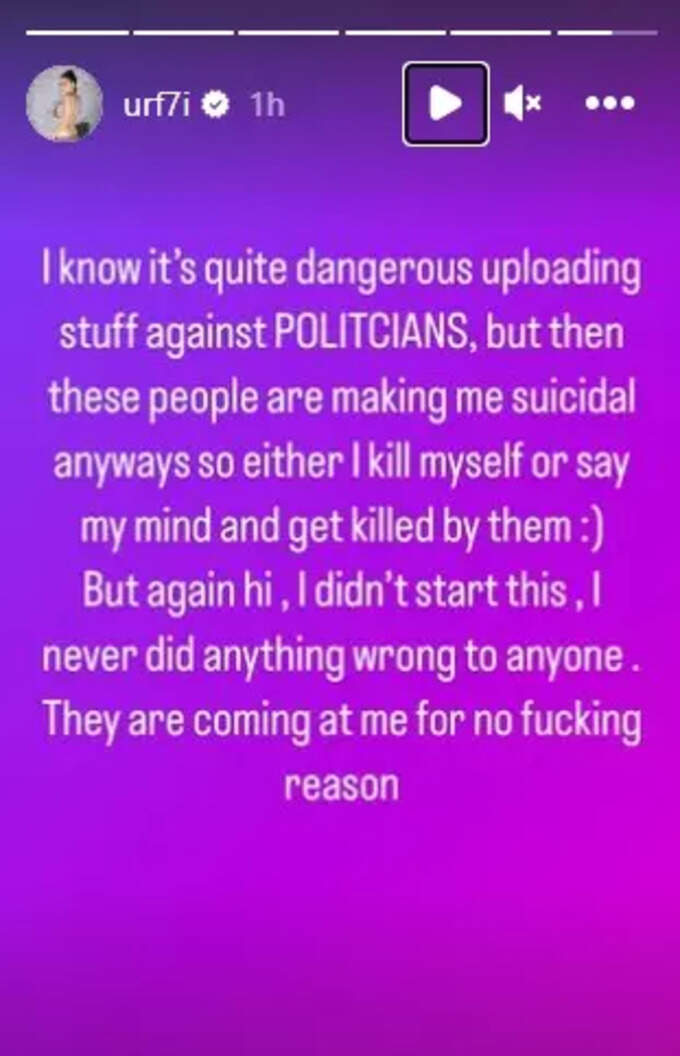 Answered in a unique way
Criticizing Chitra on Twitter, Urfi wrote – I want to make you my girlfriend after joining BJP. Chitraji, do you remember Sanjay?, when you joined BJP, he became your best friend, you forgot all his mistakes for which you were so bitter in NCP.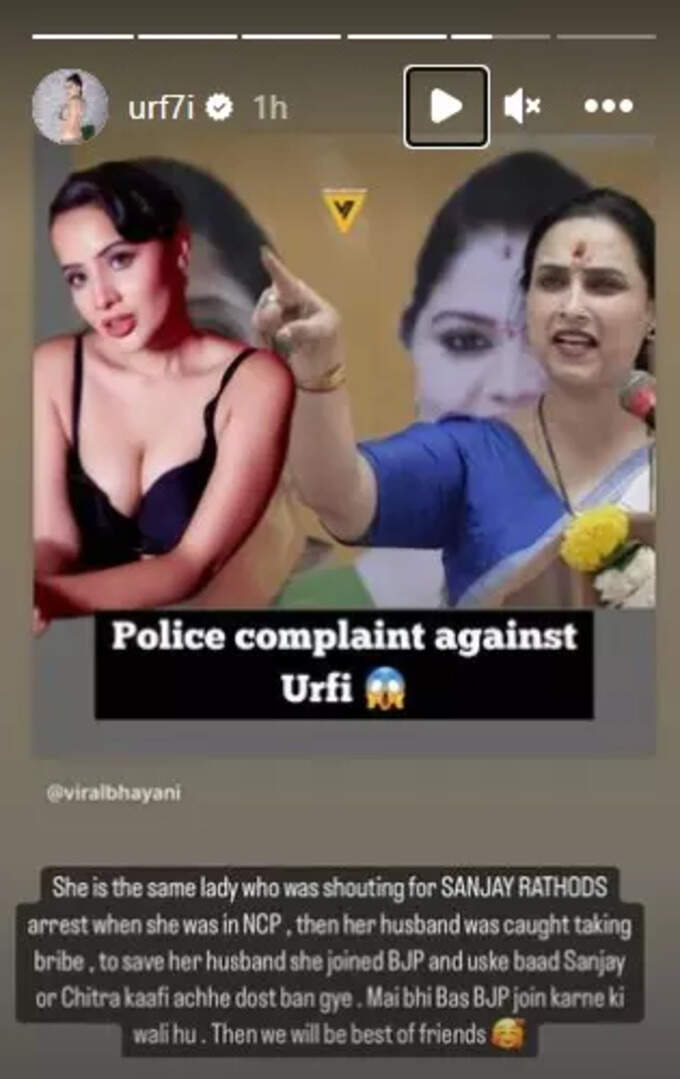 Who is Sanjay?
Shiv Sena leader Sanjay Rathore was the Forest Minister in Uddhav Thackeray's Maharashtra government in 2019 but had to resign from his post in 2021. Actually, Sanjay was blamed for Tik Tok star Pooja Chavan's death. Pooja committed suicide by jumping from the building. Investigation revealed that Sanjay was connected with Pooja's death. In such a situation, BJP took up the matter and demanded Sanjay's resignation.
Spoke the language of law
Urfi Javed demanded that indecent clothes should not be worn in public. Reacting to this, Urfi wrote, 'The new year started with yet another police complaint of a politician. Do these politicians have no business? Are these politicians and lawyers idiots?'
Urfi Javed did not stop here. She further wrote in her tweet that, 'There is no article of the constitution that can send me to jail. The definition of rudeness is different for everyone. You cannot send me to jail unless my private parts are visible. All this is being done to attract the attention of the media.'