Mumbai- 'Ai Khe Kya Karte' series is one of the favorite serials of the audience. Along with Arundhati, every character in the series is loved by the audience. But now the audience is upset with the track of the serial. Appa, who is currently lost in the series, is back. But due to his illness, he has forgotten some of the past. So Appa, who forgets things, is now forgetting both home address and people. Now Kanchan will ask Arundhati to come and live in Deshmukh's house again to take care of them and Arundhati will also come to live in Deshmukh's house for Appa. But this track of the series is not very well received by the audience. The audience is expressing their displeasure over this.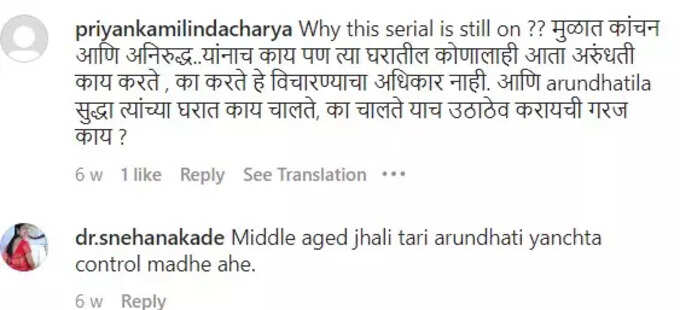 Arundhati disappeared from the serial for a few days. But now she is back in the series. Appa has also been found. Now Kanchan will give the responsibility of taking care of Appa to Arundhati. Kanchan's brother and Sanjana themselves seem to oppose this. But nothing is going to work in front of them. Now the audience is furious. Why show the same track? Why do you bring Arundhati to live in Deshmukh's house again and again? By reacting like this, a user has expressed his displeasure. Another user wrote, 'Even if she gets divorced, Kanchan will force her. Why did she come and live in Deshmukh's house? She still doesn't have the right to make her own decisions.'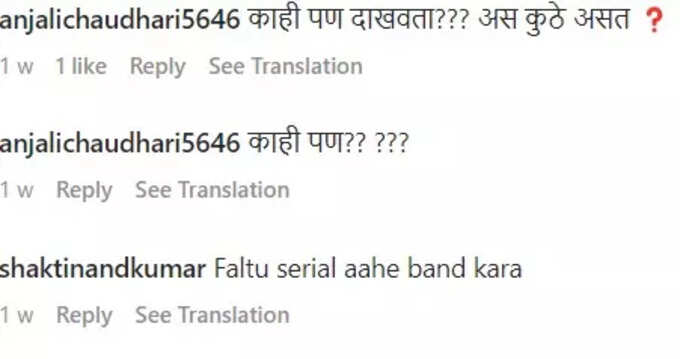 Another user wrote, 'Stop that series now. Netizens have expressed their displeasure by reacting that 'to show anything just to increase it'. Now it will be interesting to see what will happen in the series.