Source link

Paradise Group will celebrate the launch of Sai World Dreams at a two-day Dream Carnival in Dombivli on January 28 and 29.
With the buzz of success and celebration spreading everywhere, Paradise Group is once again gearing up for the grand launch of another project based on the latest global lifestyle theme, Sai World Dreams, at a strategic location in Dombivli. Sai World Dreams is an 18-acre multi-use luxury project designed to offer the entire family a world experience based on special themes inspired by the Dubai lifestyle. Embellished with unparalleled amenities, Sai World Dreams is planned to develop a high-street shopping mall, 5-star luxury hotel and commercial complex within the premises along with spacious homes. With this mega launch announcement of the project, Team Paradise is thrilled to uphold the commitment of fulfilling the dreams of every family member who wants to live a lifetime of happiness, play and living in a world of luxury.
A carnival of mega launch celebrations
Be it planning and designing themed luxury experiences or infusing modernity and innovation, Paradise Group's heritage shines through in all its endeavors. After the resounding success of the Sai World City Carnival in Panvel, Paradise Group brought smiles to the 40,000 faces that visited the biggest carnival in the city. Interestingly, the Paradise Group handed over the keys to 800 lucky owners on the grand stage itself and it was done in the same way that their dreams were expected to be celebrated. Echoing the spirit of joy and togetherness at the grand opening of Sai World Dreams, Dombivli, the group organized yet another Paradise Dream Carnival. This 2-day carnival promises to entertain the entire family with enthralling performances by international artists. There are exciting joy rides and rides for the kids while parents can also enjoy plenty of fun and games. Musical performances, magic shows, DJs and dances will enthrall the audience to engage all types of crowd. Along with the event, the sales team is ready to take the visitors on an experiential project tour, where luxurious sample flats as well as project presentations will take everyone on a dream family tour of the Dubai lifestyle.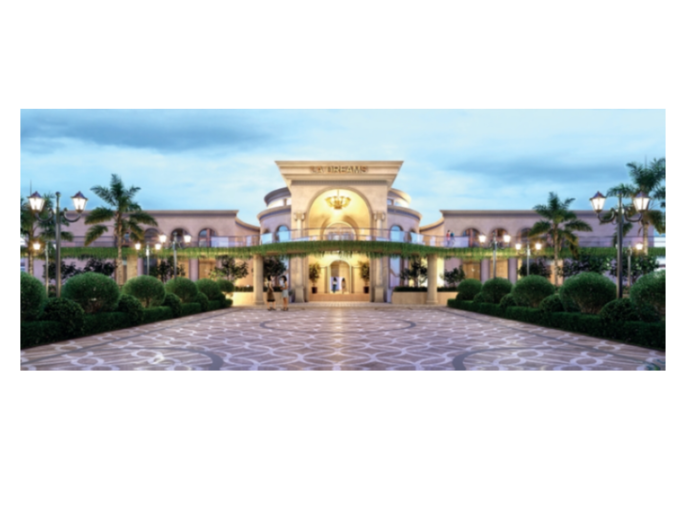 Artist's Impression
18 Acres Multipurpose Themed Township
Sai World Dreams is truly a dream come true for the people of Mumbai Metropolitan Region. While the project promises to replicate Dubai's most luxurious lifestyle, it also promises to be one of the most affordable in the entire area. The project is planned as an integrated community development with residential, commercial and retail under one roof. Marked by world-class luxury and an international lifestyle, Sai World Dreams offers lush green surroundings surrounded by lush greenery and designer landscaping. A perfect blend of affordability and luxury, these multi-storied towers residences are well-planned and lavishly designed. Spread across 6 acres, its designer landscaping enhances the opulence and grandeur of the club-life lifestyle without limits. Ensuring business accessibility for all, the township promotes a walk-to-work environment with G+ 30-storey business complex. Adding sugar to milk is Sai World Dreams, a 23-storey 5-star luxury hotel that will raise the bar in the city's hospitality scene.
Dombivli- The Dream Destination
Dombivali is definitely a fast developing city in Thane district. Rapid urbanization and excellent connectivity are making it a popular residential option. The heart line of this strategic location, Kalyan-Shilphata Road, connects Navi Mumbai, Mumbra, Kalyan, Ambernath and Badlapur. Due to the rapidly developing infrastructure and civic amenities in the region, it is witnessing rapid industrial and residential growth. Excellent accessibility, future developments, numerous recreational avenues, reputed educational institutions and healthcare facilities make this region one of the most popular residential areas in Thane. With the coming of the Kalyan-Taloja Metro Line along with the Monorail, the region will become one of the most desired destinations to live, work and invest.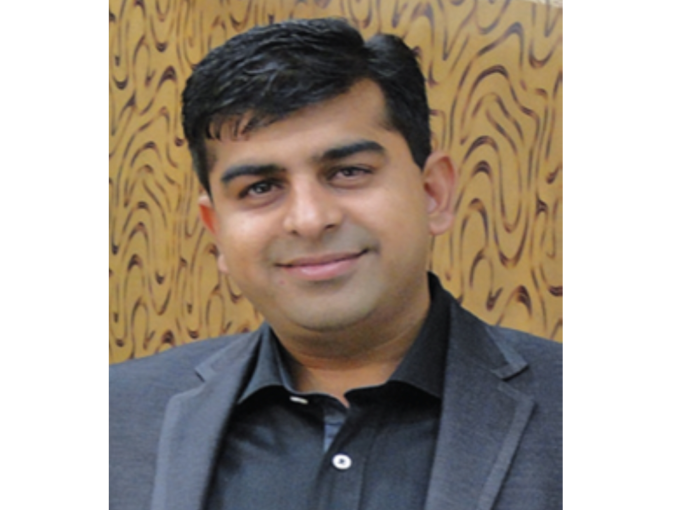 Manish Bathija, Managing Director, Paradise Group
Expressing his thoughts, Manish Bathija, Managing Director, Paradise Group said 'Paradise Group is back with a project that is very close to our hearts. Sai World Dreams at Dombivli is truly an experience that you won't find anywhere else in the vicinity. The first multipurpose themed township in Dombivli where you get Dubai to Dombivli in one place. Here we have created a palatial club life with six acres of grand podium and unparalleled amenities to make you feel on top of the world. Meaning, we have fulfilled the dream of every father, mother, son, daughter and grandparent to live in paradise.'
Paradise Group – purveyor of themed experiences
Since 1990, Paradise Group has continuously strived to develop more than promises. His meticulously designed architectural presentation of world famous landmarks has always been a subject of admiration for his clients. Global lifestyle landmarks with a beautiful blend of high-end luxury and innovation make the group an unrivaled leader in the real estate sector of Navi Mumbai and MMR. Committed to on-time delivery, the group is garnering countless smiles from customers. And now with this grand launch event, they are all set to repeat history once again.
Disclaimer: Content Produced by Paradise Group