Source link

Hair Mehndi Tips: Hair starts turning gray at a very early age due to the changed lifestyle these days. Many people don't like to apply chemical colors on it and also don't think it is suitable to have white hair. If you don't want to dye your hair, you can use mehndi on your hair. But it is natural for you to wonder whether the hair will turn red because of this. So in this article we are giving you important tips like how to apply mehndi to hair, how long to keep mehndi on hair. Smita Kamble, a beautician who has her own parlor in Girgaon, told us that Mehndi works like a tonic on the hair. Learn more about this.
(Photo credit: Freepik.com)
Shampoo before applying mehndi
How To Apply Shampoo: Many people do not know how to apply mehndi to hair. Mehndi is often applied directly to the hair. But don't do that. Before applying mehndi on the hair, it is necessary to wash the hair properly. Many people shampoo their hair after applying mehndi, which is not right. So before applying mehndi to your hair, apply shampoo to your hair and wash it thoroughly to remove the dirt from your hair. If you shampoo your hair after applying mehndi, the mehndi color will not take off properly. So you should always remember this important tip.
Oiling the hair is not recommended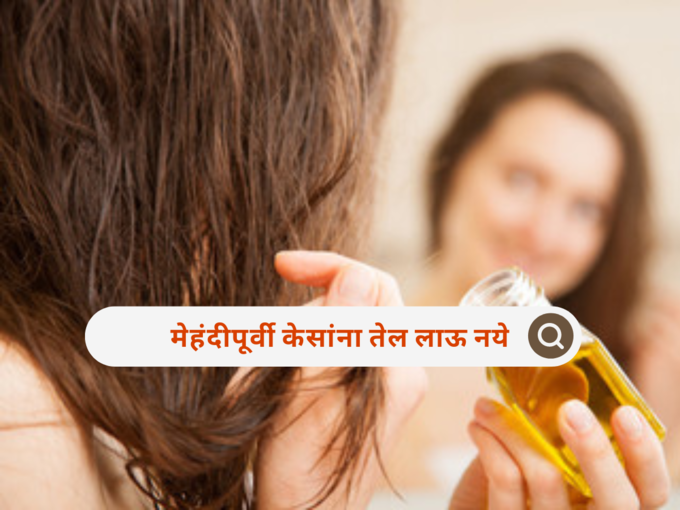 Avoid Oil: On the day you want to apply mehndi to your hair, do not oil your hair at all. If the hair is oiled and mehndi is applied, the color of mehndi does not take off and the mehndi does not last long. Oil is also sticky. Therefore, the mehndi will not adhere properly to the hair. But you can definitely mix oil in it while soaking mehndi. But avoid oiling your hair.
(Read – Beauty that puts young women to shame even at 68, what is the secret of Rekha's fitness, diet and much more)
Use an iron pot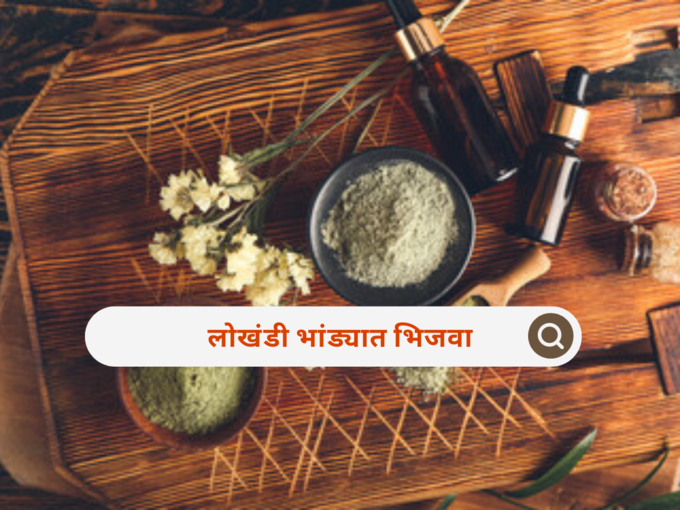 Do not soak mehndi in any vessel. So if you want the color of mehndi to be good, you should soak mehndi in an iron pot at night and then apply mehndi in the morning. The iron gets into the mehndi and the color is darker and looks better. Never soak mehndi in a ceramic, steel or plastic container and use it. If you want to get a good color on your hair, soak mehndi in an iron pot.
How many hours to soak mehndi?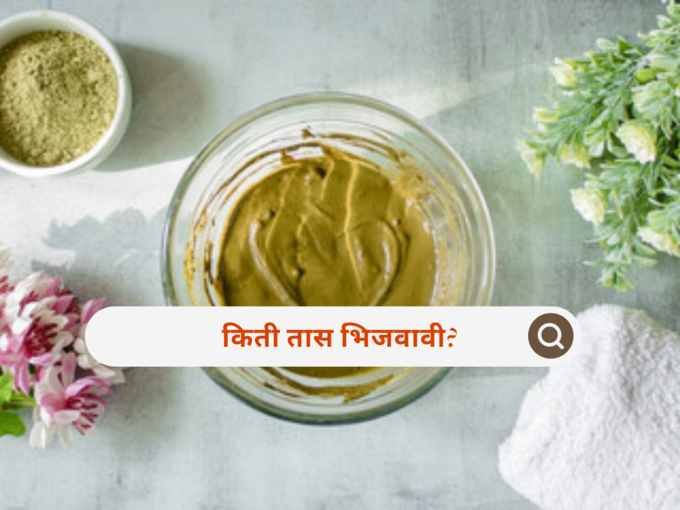 How Much Time To Soak Henna: After soaking henna, don't apply it to your hair quickly. It takes at least 6 to 7 hours to soak mehndi. Mehndi needs to be applied well. So, on the day you want to apply mehndi, soak the mehndi the night before. This will give good color to the hair. By using herbal henna for this, you will get more benefits.
(Read – Use aloe vera for thick hair, it will turn black naturally)
How long to keep mehndi on hair?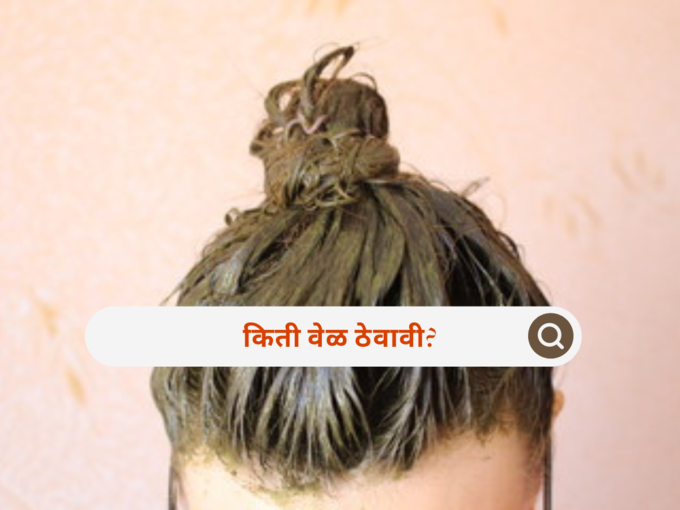 How Long To Keep Mehendi On Hair: Choose a holiday to apply Mehendi. Do not wash off the mehndi in just 1 hour. If you want your hair to be soft, smooth and shiny, you should leave mehndi on your hair for at least 3 hours. If you wash your hair within an hour, it doesn't mean that the mehndi color won't come off. But for proper color you should keep mehndi on your head for at least 3-4 hours (Don't keep it for so many hours if you suffer from cold)
What to mix in mehndi to bring dark color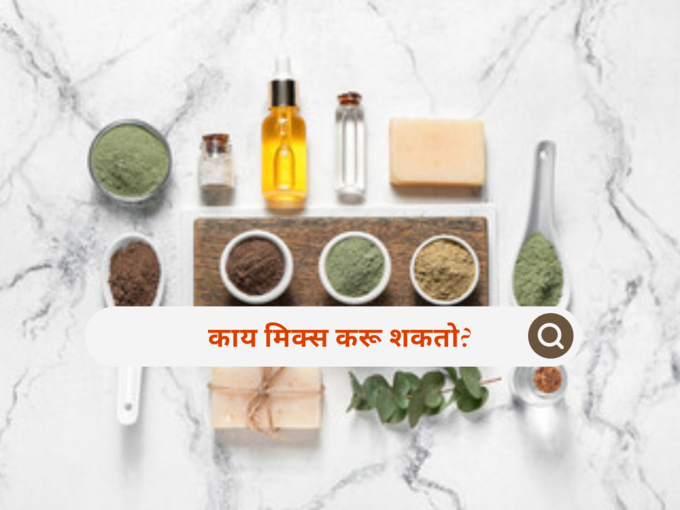 What To Mix In Mehndi: If you want a natural black color in your hair, you can mix Amla, Ritha and Curd in Mehndi. So you can use coffee powder or tea powder in mehndi to get good color or to give brown color. If you have dandruff problem in your hair then you should use lemon or curd in mehndi. So you should use egg white for dry hair problem. Egg makes hair more shiny and soft.
(Read – If you want a skin like Kiara, massage the skin daily with Kara Tupa, the skin will be shiny and plump)
Apply mehndi on the hair in this manner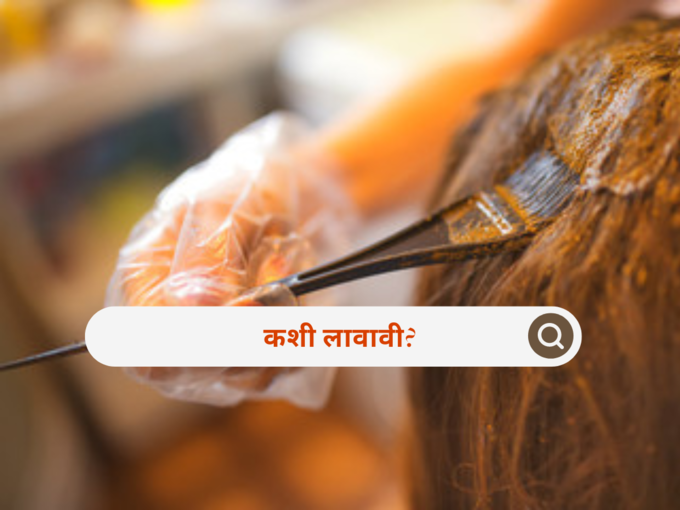 How To Apply Mehndi: Applying mehndi to hair may seem like an easy task but it is not easy. Most importantly, never apply mehndi while sleeping at night. Mehndi is very cold so don't sleep on it overnight.
Apply mehndi only on holidays
Brush your hair properly before applying mehndi. Do not tangle your hair
Wash your hair thoroughly before applying mehndi
Do not apply mehndi on oily hair
Use a brush while applying the mehndi and then put on gloves and after applying the mehndi run your hands through the hair to make sure it is all over.
Apply oil after washing mehndi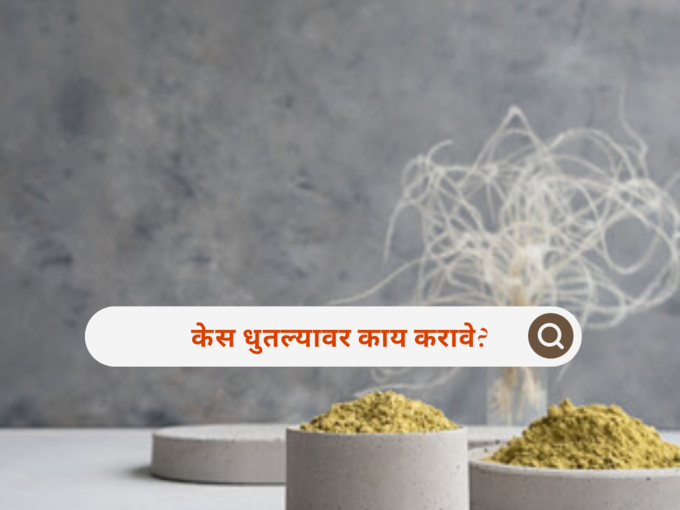 Do not use shampoo while washing the mehndi. Wash off the mehndi with plain water and once the hair is dry, apply oil first and leave it overnight. Wash your hair again the next morning using a mild shampoo. Apply oil to hair and massage. This will make the mehndi color last longer on the hair.
We told you how to apply mehndi to hair. But if you are bothered by mehndi, it is better not to use it. You should do a patch test on your skin first and then use it.
Click for more information on similar lifestyle, health, fashion, beauty, home decor, relationship, hacks maharashtratimes.com