Source link

Actress Prajakta Mali is always seen active on social media for her look and talk. Prajakta has always been well received by the fans, be it the statement of Maharashtra's comic fair or the role of a different haircut in Ranbazar. Meanwhile, Prajakta has now kept the tradition of Maharashtrian jewelery and has brought different styles and traditional look jewelery specially for its fans. In 'Prajaktaraj', importance has been given to the craftsmanship of traditional jewellery. Not only this, the traditionality has been preserved in its name as well. Let's take a look.
Golden jewelry
Sonsala jewelry includes gold imitation jewelry. The peculiarity of this is that in many places now only the names of these ornaments are heard. Some people don't even know their names. There is a mandial of ornaments like Saaj, Chhota Putli Haar, Belpatnik, Jondhale Mani Gund, Ekkadni, Bandh Ghasha Vajratik, Gahu Tode, Apacha Patli, Chativeen Bajubandh. These ornaments may not even be known to the present generation. The diversity and uniqueness of this is reflected in the designs.
Mhalsa Jewellery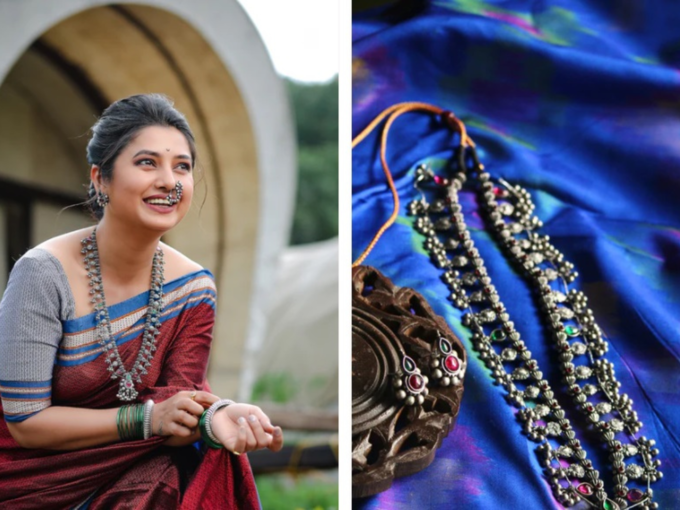 This includes silver and oxidized jewellery. Currently silver and oxidized jewelery are in huge demand. But different designs have been made in this too. Designs include golmani, ekdani mal, sari and kudi, nakshimani kudi, belpan tik, vajratik thushi, masoli, jodvi, gajri painjan, shindeshahi jode, gulabkata, morkata, tolaband, silver mhalsa nath, chapechi bugdi, saj ghat earrings, kudi. has been done. You can use these Maharashtrian names and designs once again in a Maratha fashion.
(Read – Makar Sankranti 2023: Do a Bhagyashree-like saree look for Sankranti, this one is stunning)
Tulja Collection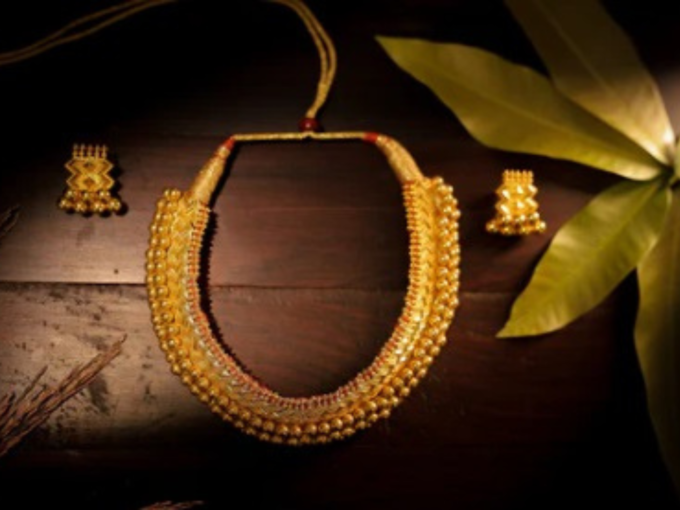 A unique and iconic collection of heritage designs has been made. Handicraft jewelery of your choice is included. Royal Maharashtrian jewelery designs can be cherished by those who love pearl jewellery. Designs like tulja nath, vajratik earrings are seen. It is also mentioned in the description that in Tulja collection you can get the design as per your choice.
(Read – This dancer is doing skirt fashion and is also famous in Bollywood, #menskirt is trending)
Prajakta lives on jewelry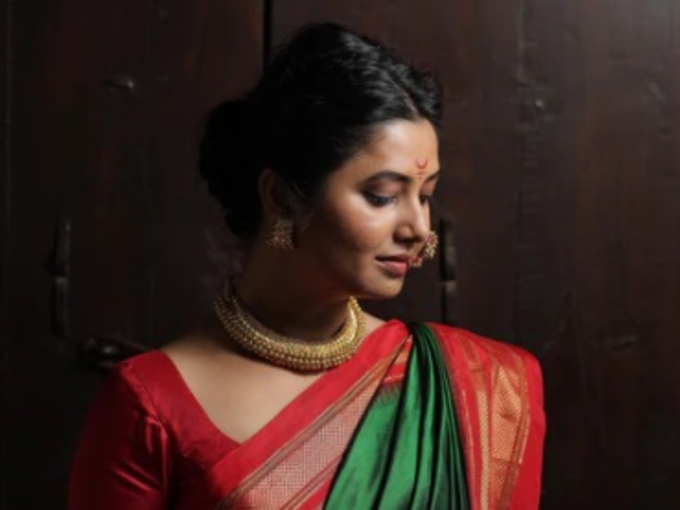 It has always been observed that Prajakta is very fond of jewelery and clothes. But various Maharashtrian ornaments are currently missing and we realized this after visiting many places. That's why Prajakta has brought these ornaments keeping his interest to preserve the tradition of Maharashtrian ornaments, it has been said at the inauguration.
Jewelery of Maharashtrian designs is found in very few places and these names were dying out altogether. So for those who love different jewellery, this is definitely a treat.
(Photo credit: https://www.prajaktaraj.in/ Website, Prajakta Mali Instagram)
Click for more information on similar lifestyle, health, fashion, beauty, home decor, relationship, hacks maharashtratimes.com