Source

World Hypertension Day 2023: High BP i.e. high blood pressure is called 'silent killer'. This is not a serious problem by itself but it carries the risk of serious and life-threatening problems like heart attack, brain stroke, brain haemorrhage, kidney failure.
Worryingly, many people do not take the problem of high blood pressure seriously, because they do not have complete information. Secondly, its symptoms are not recognized early, so patients may not receive timely treatment.
World High Blood Pressure Day is celebrated on 17th May and the purpose of celebrating this day is to create awareness about this health problem. Delhi's famous heart specialist Dr. Ajay Kaul and Dr. Manish Aggarwal, Senior Consultant and Interventional Cardiology at PSRI, New Delhi tells you. What is high blood pressure, what are its symptoms, how can it cause other diseases. How can it be prevented? (Photo courtesy of iStock)
What is normal and high blood pressure?
Blood pressure below 120/80 mm Hg is considered in the normal range. Going above 130 is not very serious, but if it becomes 140/90, this condition is considered high blood pressure.
​(Read – Understand these things before eating chicken, otherwise the body will rot and accumulate filth)​
How to Control High BP Without Medicines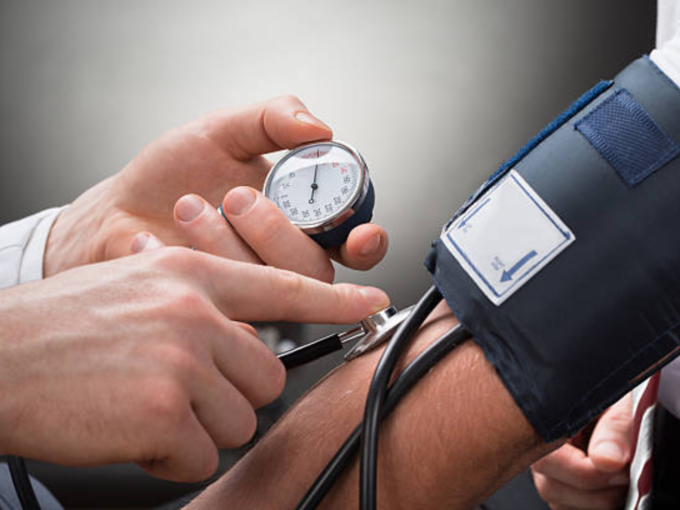 The doctor said that of course the BP problem is increasing rapidly. Many people are confused by this. But the good thing is that it can be controlled without medication. For that, the following should be done.
Exercise daily
Get rid of stress
Avoid using tobacco
Avoid drinking alcohol
Reduce obesity (walk at least 3 kilometers daily
Avoid junk food
Avoid cold drinks
Avoid white stuff like salt and sugar
Get at least 150 minutes of physical activity a week.

(Read – Due to these 5 foods, toxins will accumulate in the intestines, food will not be digested for many days, there is a risk of rotting and swelling)
Keep these things in mind while measuring BP at home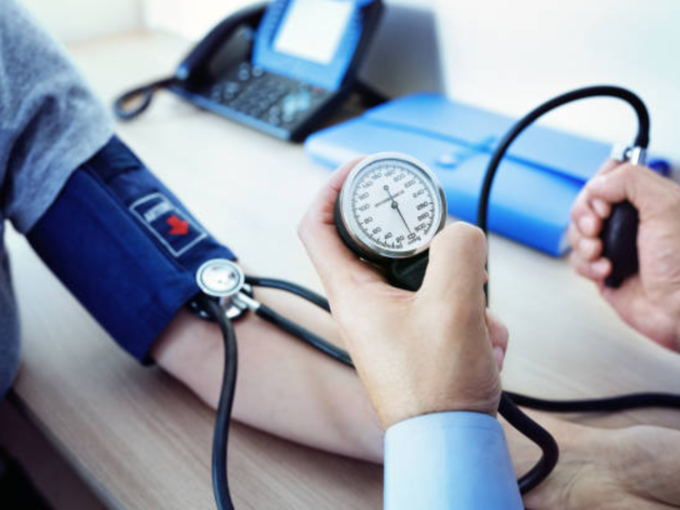 Use only digital manometers at home
Do not smoke half an hour before
Do not drink tea or coffee half an hour before
The bladder must be empty
​(Read – Good news! Maternity Leave is now 9 months, how important is it to be close to the mother during these months?)​
How many times a day should blood pressure be checked?
Even those whose parents have high blood pressure should keep their children's BP checked as they grow older. You should not check BP every three or four hours as many people do. Even if you think too much, BP becomes high. The best way is to go to work first and read after relaxing. Remember not to check BP while sitting on a chair. Check at the same time every day. It is best to check twice a day, once in the morning and once in the evening.
​(Read – Bad Habits : If you have these habits, your body will become loose, change it now and make your body strong like iron)​
Salt and calories raise blood pressure
There are two causes of high blood pressure, the first of which is consuming too many calories. This leads to obesity and high blood pressure. Another is high intake of salt. According to WHO, less than 5 grams of salt should be consumed per day, while experts recommend less than 2400 milligrams. The problem is that people in India eat more than 10 grams of salt, which is double. Papad, pickles, chutneys are high in salt.
​(Read – World Hypertension Day: 6 Ayurvedic Remedies to Reduce High BP and Cholesterol in One Stroke​
Keep BP under control with this juice
Side effects of blood pressure
Risk of brain stroke
Severe headache
Risk of bleeding in the brain
Risk of heart disease
Severe effects on the kidneysNote: This article is for general information only and no medical treatment is claimed. Always consult your doctor for more information and make appropriate changes as per his advice.