Source

Doha (from Roshan Dalwai Yang):
Qatar Maharashtra Mandal Qatar organized "Maharashtra Day" celebration on 1st May 2023 at Ashoka Hall of Indian Cultural Center in Doha. The program was attended by more than three hundred members. On the occasion of International Labor Day, Maharashtra Mandal Qatar sponsored insurance policies from ICBF for Marathi needy workers and distributed them to the concerned in this event.
On the occasion of the International Year of Millets 2023, the committee had set up ten food stalls selling various items made from millets to raise awareness among the community and highlight its benefits. He was also praised by the dignitaries present.
The guests were welcomed by the Samiti members dressed in traditional attire to the sound of dhol, tasha and lezeem, while the atmosphere was mesmerizing. On this occasion, for the first time, the Dhol, Tasha team was established and inaugurated.

Annual General Meeting of Maharashtra Mandal Qatar concluded; Announcing the new executive!
The ceremony was presided over by Sachin Sankpal, First Secretary, Culture and Education Department, Embassy of India in Qatar and Pravasi Bharat Samman awardee, and was also attended by presidents of other concerned organizations, advisers, mentors, ex-presidents of Maharashtra Mandal and other regional leaders.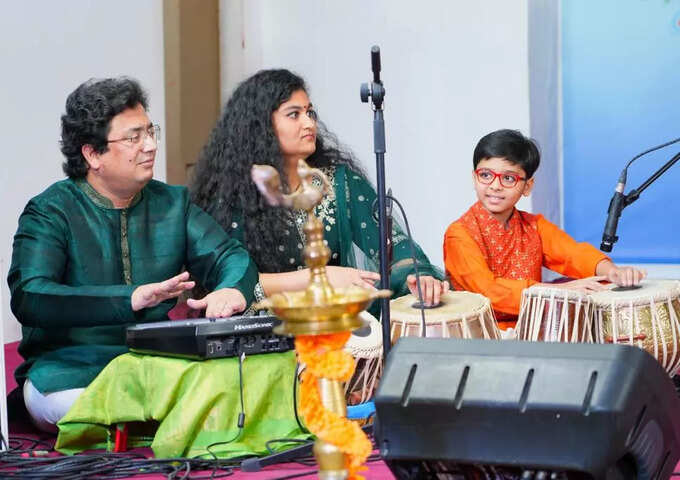 After welcoming and felicitating the dignitaries present with shawls, badges of honour, traditional cultural dance forms like Dindi, Bharud, Powada and Kathak dances were performed in the program starting with the group song of Maharashtra State Anthem "Garja Maharashtra Maja". The presentation added color to the program. All the dances performed on this occasion were captivating and the atmosphere overwhelming.

Bharat Ratna Lata Mangeshkar: A Musical Tribute to Lata Didi from Dohans
Interestingly, the program was telecast live from social media platforms like Facebook, YouTube channels. Rakesh Wagh, president of Maharashtra Mandal Committee, the management committee worked hard to make this cultural program a grand success. He also expressed his deep gratitude to those who participated in the program with great enthusiasm and enthusiasm by attending in maximum number.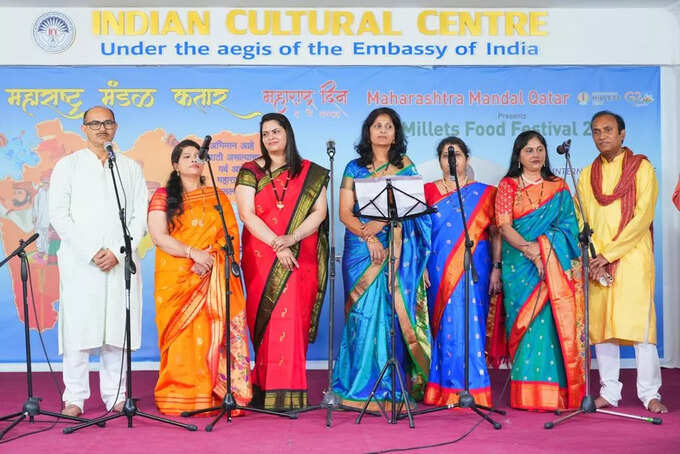 Earlier, Sachin Sankpal, First Secretary, while addressing the audience also asserted that he was overwhelmed by the programme. He also congratulated the board for organizing the program very well. He also wished those present on Maharashtra Day and Labor Day.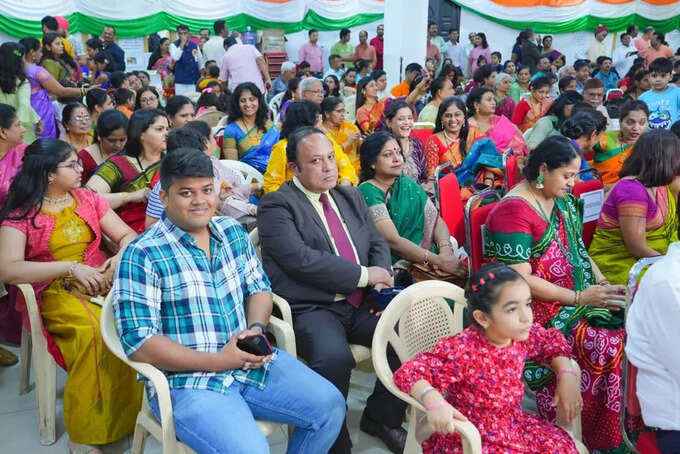 Cheers for Dumdumla Shivaraya in America too! Hundreds took inspiration from the 'Raja Shiv Chhatrapati' program
Maharashtra Mandal Qatar is a social organization under Indian Cultural Center with more than 500 active members. This organization also works to sensitize the cultural and social sensibilities of the new generation by giving scope to their talents. This organization works to cultivate our culture by strengthening the umbilical cord with our soil despite living across the Satasamudra. She is attached to the Indian Embassy in Qatar.