The importance of aloe vera
Consuming aloe vera keeps the skin of the face and the skin of the body healthy.
Massaging your face, neck and hands with aloe vera gel day and night can give your face a diamond-like glow.
Aloe vera is an effective skin toner to cleanse your face. Daily use on the face removes excess oil from the skin of the face and thus removes the pimples on the face.
Similarly, if you have stretch marks on your body due to obesity and pregnancy, massaging aloe vera daily will reduce your stretch marks to a great extent.
Aloe vera is a beautiful treatment for facial beauty and radiance and for treating acne scars and clearing acne.
Do this using cod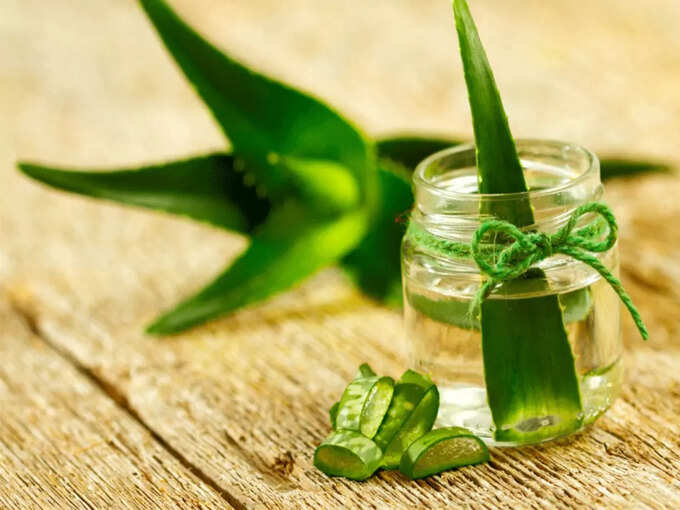 You can make your face skin glow by massaging your face well with codfud gel. If you do a good massage day and night, it definitely benefits you. (Read:- Follow Baba Ramdev's Remedies for Smoother Skin Even at 50)
Use of lemon
Ramdev Baba says that lemon is the greatest boon we get in our life. If you want to remove blemishes, spots, sun tanning and acne from your face at home Ayurvedic method then lemon should be rubbed on the face once a day.
By extracting lemon juice and mixing it with baking soda i.e. baking soda and applying it on the face, the skin of the face becomes brighter. Leave it on the face for 15 minutes and then wash it off with warm water. Doing this helps in brightening your complexion
If you use lemon once a day, your face will open up quickly. Applying lemon on the face gets rid of sun tanned skin and pimples.
While applying lemon, remember that it should not come in contact with the eyes, as it may cause eye burns. After applying lemon, wash your face with warm water.
(Read:- Apply tulsi leaves on face like this daily, it will get rid of acne in 7 days)