A video of Aishwarya Rai Bachchan, in which she is seen saying goodbye to her mother, is going viral on the internet. The way Aishwarya is handling her mother in this video is winning everyone's hearts. At the same time, her look is being discussed everywhere. This time, Aishwarya grabbed everyone's attention by carrying a simple look. From this act, Aishwarya is not only Amitabh Bachchan's beloved daughter-in-law but also a good girl. By her behavior, she has shown us how to deal with someone older than us. Although Aishwarya Rai is a world beauty, she is always seen to be very affectionate with her loved one. Aishwarya is getting a lot of praise on the internet after seeing this act.
(Photo Courtesy – Yogen Shah)
Aishwarya Rai's look
This time, Aishwarya Rai was seen in a very simple dress. Those who know Aishwarya Rai Bachchan well know how much the actress loves the color white. He is mostly seen wearing clothes of the same color. Aishwarya chose white for this day as well. This time, Aishwarya wore a white long shirt, which she paired with black skinny fit leggings. A print pattern can be seen on this shirt. (Read:- Sai Tamhankar looks hot in lemon color dress, fans say 'Urfi in Marathi don't become')
Abhishek Bachchan's look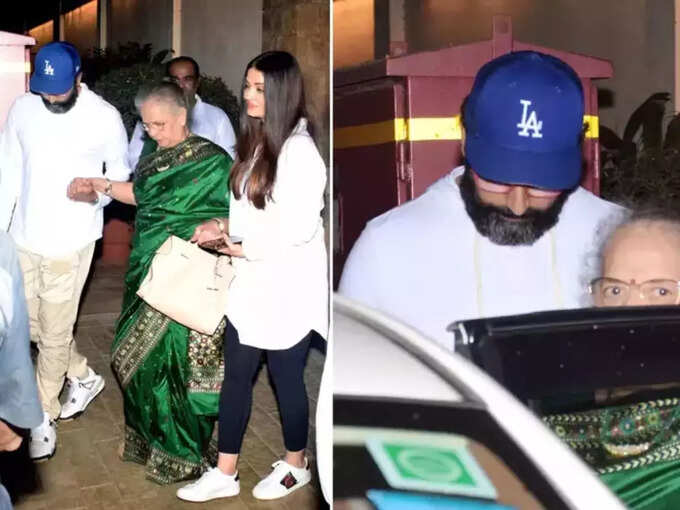 Aishwarya looked very beautiful this time. On the other hand, Abhishek Bachchan was not far behind in terms of fashion. This time he took very good care of his mother-in-law. Seeing him, you will also say the same if you want a son-in-law. This time Abhishek wore a white hoody shirt with beige joggers. This time Abhishek rounded off his look with white sneakers to keep it casual. Not only this, Abhishek also wore a blue cap this time. It made him look much better. (Read:- G20 Summit: PM Modi looks royal in indigenous clothes, meets world leaders, see photos)
Makeup by Vrinda Rai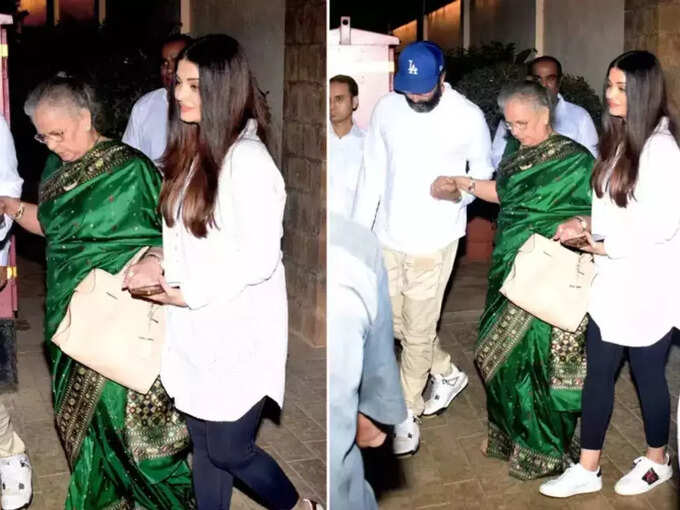 This time, Vrinda Rai wore a light make-up that suited the saree. This time he was wearing beautiful bangles in his hands. At the same time, he wore diamond studs in his ears. This time he styled his hair in a bun style. was This time he was also wearing a beautiful neckpiece.