Mumbai:
The Indian team has reached the semi-finals of the T-20 World Cup 2022. But who will play the final is the big question. In fact, India will play a semi-final against England at Adelaide on November 10, followed by a semi-final between Pakistan and New Zealand on November 9. Only after these two matches will we know which teams will play the final match of T20 World Cup. However, most people want this final to be between India and Pakistan. In such a situation, businessman Anand Mahindra (Anand Mahindra) found a wonderful way to see the future and shared a video of a dog doubling the fun of the 'World Cup'. (Industrialist Anand Mahindra tweet about-who would be in the finals of the t20)
Mahindra was impressed by the dog's ninja technique

On November 6, Anand Mahindra shared a video of a dog on Twitter and wrote, 'I asked this dog to look into the future and tell me who will be in the finals of the T20 World Cup 2022. He took a tremendous gamble to see beyond the 'wall' of the present. What do you think, what could he have seen?… As of writing this news has received over 6 lakh 24 thousand views, about 20 thousand likes and over 1500 retweets.
When the dog did the max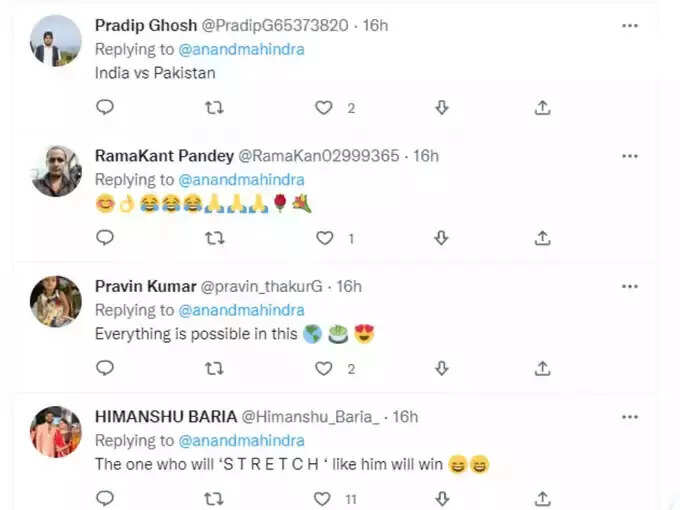 This clip is from 30. In this clip, you can see how this dog discovers an amazing way to see through walls. With the help of the tree and the wall he reaches so high that even the onlookers wonder if the brother… if he did this miraculous work, how did he heal it?
Yes, all the users expressed their thoughts after watching this clip. One wrote, "This is a bit more of a stretch." Some wrote that he thought he was watching India-Pakistan in the final.
Watch the viral video here…