Source link

Mumbai:
Formula E race of electric cars will be held for the first time in the country. The objective of this competition is to spread the message of saving the environment and promoting e-vehicles. A total of 11 teams will participate in the ABB Formula E World Championship to be held in Hyderabad, of which 2 are Indian. Against this backdrop, a program was held at Gateway of India on January 12, when the tournament was scheduled for 30 days.
With 30 days left for the ABB Formula E World Championship "2023 Hyderabad E-Prix", Mumbai hosted a "30 Days to Go Countdown" event on Thursday evening. The historic first-ever racing event in India is being held on February 11, 2023 near the picturesque Hussain Sagar Lake in Hyderabad. The tournament will now be held in India till 2026 as part of a four-year deal.

Read: 'Because Rohit asked to do so…', Rahul, who is back in form, made a big statement about the captain
The event started with a spectacular Ganesha Vandana by Colors of India and the "30 Days to Go Countdown" was graced by Shri. Eknath Sambhaji Shinde, Chief Minister of Maharashtra, Shri. Nitin Gadkari, Union Minister of Road Transport and Highways of India, Shri. KT Rama Rao, Minister of Municipal Administration and Urban Development of Telangana and Shri. Anil Kumar Chalmalsetty, Founder, GreenCo and S Group. These veterans were present. The event featured a special performance by Dharavi Rocks.
Also read: Harshad Kokate defeats defending champion Prithviraj Patil in Maharashtra wrestling tournament
Maharashtra Chief Minister Shri Eknath Shinde said, "We are delighted to welcome the Formula E team to Mumbai and are delighted that they have decided to celebrate this milestone at the Gateway of India. Formula E World Championship coming to India has made us all proud. In keeping with the true spirit of progress, this championship will surely empower us for a sustainable future."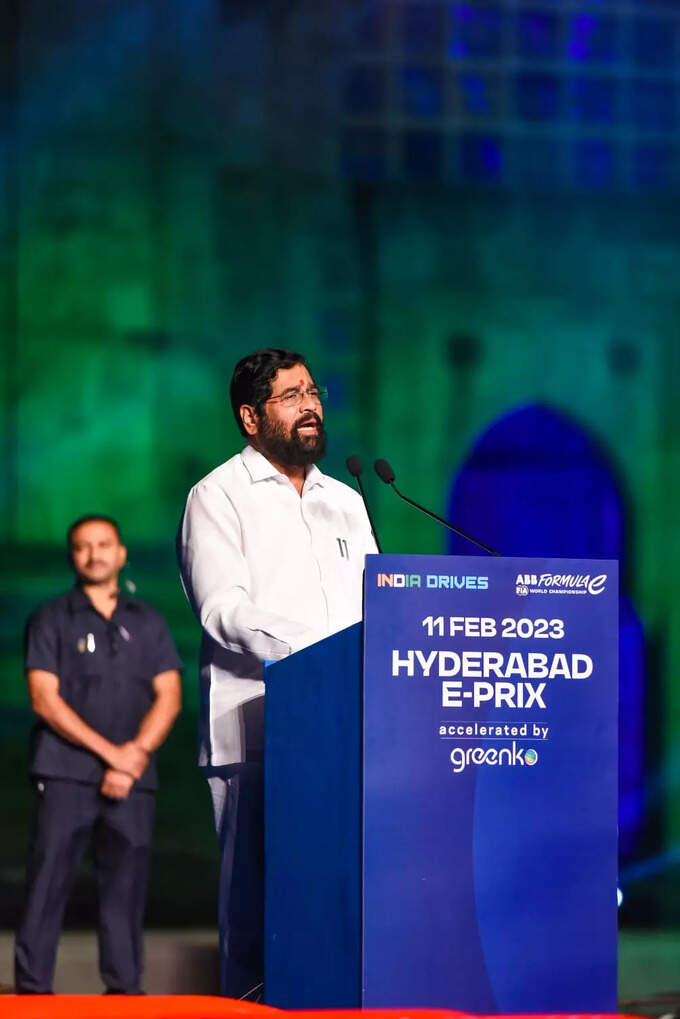 Read: IND vs SL: Team India worried ahead of third match; Rahul Dravid's BP problem increased
The 2023 Hyderabad E-Prix is ​​organized in association with Greenco, Ace Nxt gen, Telangana Government and Formula E. Hyderabad will host 4 rounds of 16 races for the 9th season of the championship which will be held between January and July 2023.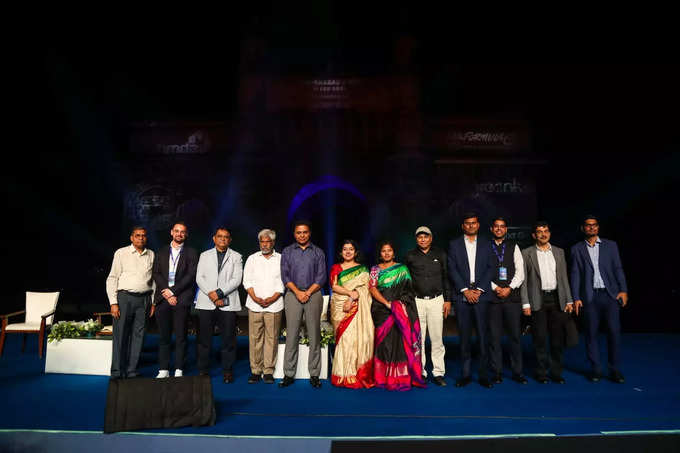 The live ticket sale on 4th January has received an enthusiastic response from fans across the globe. The organizers have classified the tickets into four categories based on the vantage points on the track: S Grandstand, Premium Grandstand, Charged Grandstand, Grandstand.
Read: 'Dostit Kusti' in Maharashtra Kesari's arena, dear friends clashed with each other
A total of 11 teams will be participating in the event with a remarkable 22 cars from the likes of McLaren, Maserati, Porsche, Jaguar, Nissan and Mahindra Racing. The highlight of the event is the Gen3 Era Formula E cars. The car is known for its top speed of 322 kmph and has earned the status of being the fastest, lightest, most powerful and most efficient electric race car in the world.