Even if India is not the team, Shoukeen Kolhapurkar is most fond of Brazil, Argentina, Germany and Portugal. Its reflection is visible from the streets. Fans have also painted cutouts of players like Argentina's Messi, Brazil's Neymar, Portugal's Ronaldo in the city's main square, digital billboards and the walls of some houses. Our country has the largest cricket fan base. But Kolhapur is an exception. Because football lovers are in Kolhapur in this cricket crazy country. There are many pethas in Kolhapur and each of these pethas have football lovers. Each Petha also has a football team. Every year a football match is held in these places. At this time, thousands of Kolhapurkars flock to watch this match.
Football lovers in Kolhapur
This is how FIFA World Cup has started from today. Although there is no Indian team in the Football World Cup, football lovers in Kolhapur have declared their support for the teams and players of different countries. Flags, posters, flags of many countries including Brazil, Portugal, Neymar have been put up in Talims and Peths across the city to declare support. Moreover, the walls have also been painted in many places. In many squares, LEDs are being provided to watch live football matches.
FIFA World Cup fever in Kolhapur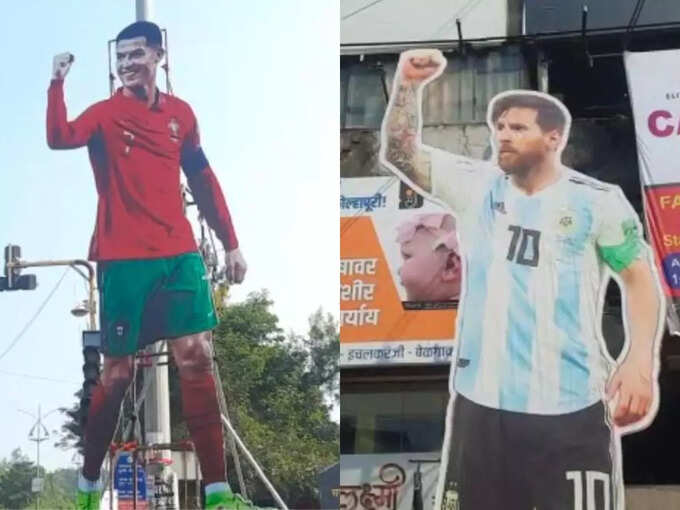 The fever of the FIFA World Cup which started in Qatar from today is visible in Kolhapur and the cutout of Cristiano Ronaldo installed in the Cyber ​​Chowk of Kolhapur has attracted a lot of attention. A staunch Christiano Saheb supporter is written on this cutout. So, there are big cutouts of Messi in Azad Chowk. Apart from that, a cutout of Neymar has been placed on the house near Talim at Patakadi in Mangalvar Pethe.
Posters, banners in the streets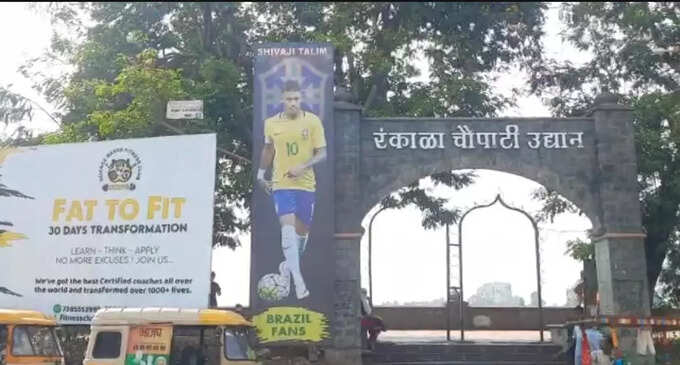 At Gulab Galli in Mangalwar Peth, Sangharsh Group has decorated its entire lane with flags of different countries. Along with this, MMP Group has planted the flag of Brazil. Pictures of various athletes are painted on the wall near Khandoba Talim Mandal in Shivaji Peth. A poster of Neymar (Junior) is placed on the building near Sardar Talim. The Saas of Shivaji Peth have put up the flags of all the countries participating in the World Cup in the lane. Here at Rankala Chowpatty, Brazilian fans have put cutouts on Rankala Park.
FIFA fever everywhere in Kolhapur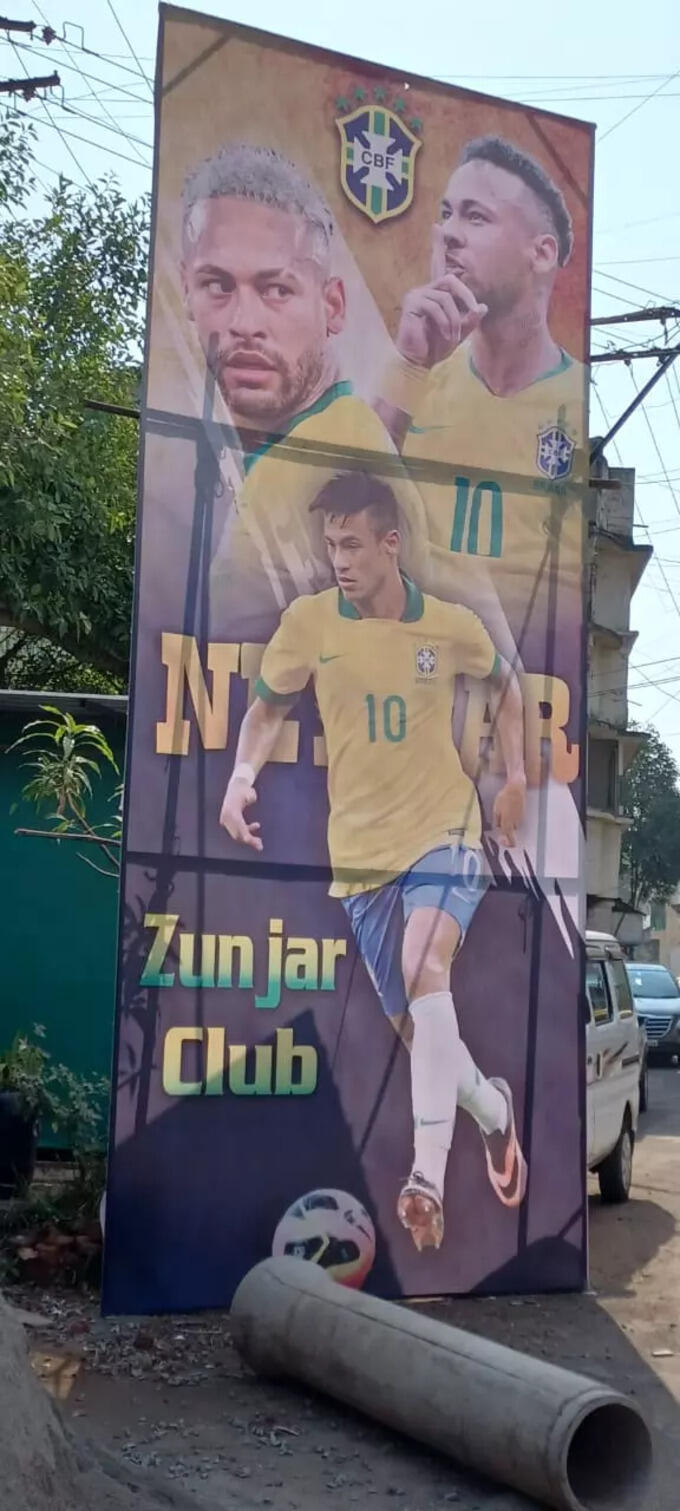 So far Brazil has won the World Cup 5 times. While Germany and Italy have won 4 times. France, Argentina and Uruguay have won the FIFA World Cup twice each, while England and Spain have won the FIFA World Cup once each. Now it will be interesting to see who will win this year's World Cup. Although there is no Indian team in this tournament, FIFA fever can be seen everywhere in Kolhapur.