Source link

Mumbai:
The New Year was welcomed with great fanfare everywhere. Meanwhile, our Indian cricketers have also gone to different places to welcome the New Year with their families. On his social media account, he is posting New Year photos and wishing his fans. India's regular captain Rohit Sharma is currently in Maldives with his family. Former cricketer and captain Dhoni is celebrating in Dubai while Kohli is also in Dubai. Meanwhile, India's Suryakumar Yadav has posted a special photo of today on his social media.
Top-ranked T20 cricketer Suryakumar Yadav and his wife have gone swimming in a special place. Both of them went to Siddhivinayak Temple on the first day of the New Year Sunday and took the blessings of Ganapati Bappa on the first day of the New Year. Suryakumar, 32, posted a photo on Instagram with the caption, "Taking blessings at Siddhivinayak Temple." On the other hand, captain Rohit Sharma is holidaying in Maldives with wife Ritika while Virat Kohli is in Dubai with Anushka Sharma.
Read: Rishabh Pant still in ICU, captain Rohit's talk with doctors; find out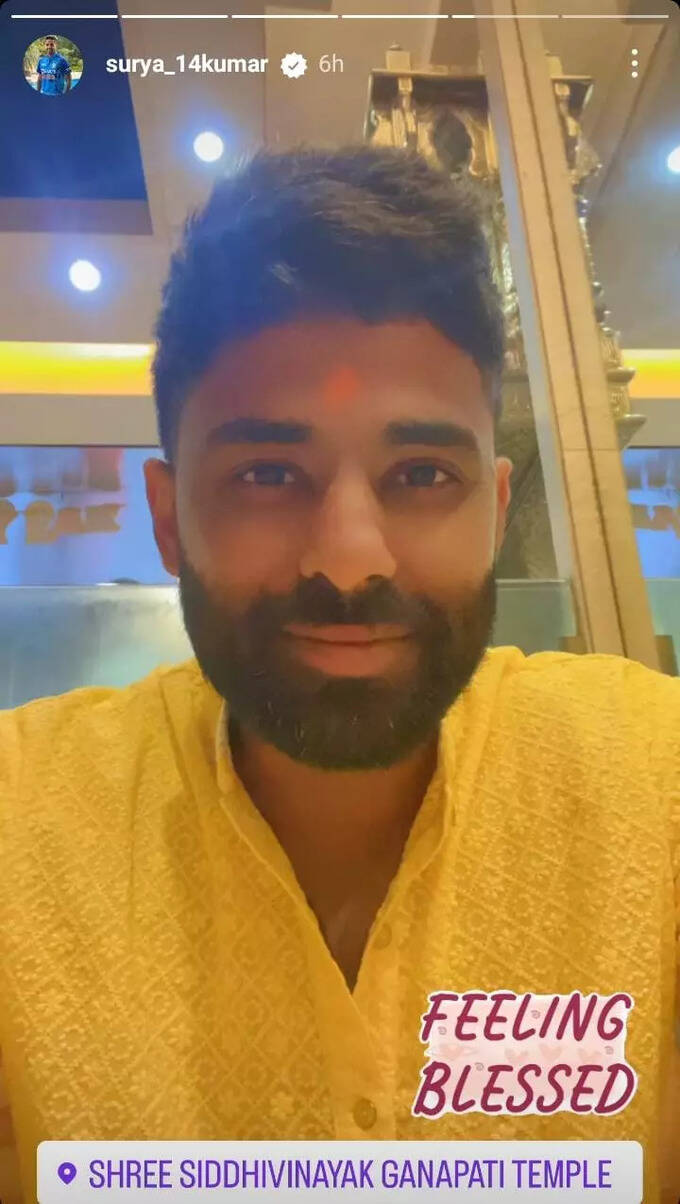 Also read: Who became a hit from Rishabh Pant to Suryakumar? View the 2022 report card
Surya has been made the vice-captain of Team India's T20 team. 2022 was a very good year for him. Known as a 360 degree batsman, Surya has performed brilliantly against all the big teams including Australia. He excelled in every position for Team India and was soon seen as a replacement for Virat Kohli.

Read: What is going on in Team India? Gautam Gambhir's demand to include this player in the team was heard by the selectors
Surya will be seen playing in the upcoming T20 series against Sri Lanka. He was India's Player of the Year in T20 last year and became the only Indian player to be nominated for the ICC T20 Cricketer of the Year. The year 2022 was very good for Surya. He scored more than a thousand runs in a year with his 360-degree style of batting.

Also read: Who became a hit from Rishabh Pant to Suryakumar? View the 2022 report card
He became the highest run-scorer for the year with a strike rate of 187.43 and 1164 runs at an average of 46.56. He hit 68 sixes in 2022, the most by any player this year. He scored two centuries and nine fifties during the year.