Source link

Bhopal:
The popularity of cricket in India is such that the players get all kinds of amenities and good amount as remuneration. But this is not the case in other sports. Although the national sport hockey has improved over the years, it still has a long way to go compared to cricket. Of course, it happened that the condition of the women's team and the players is behind the men's team. One such happy news has come to light.
Indian women's hockey team goalkeeper Khushboo Khan has been bought a three bhk flat by Shiva Gulwadi in Mumbai. Khushboo's house used to leak so much during monsoons that the whole house would get water. It used to be so hot in summer that the house felt like a furnace. The news about this was given by Times of India in 2022. After reading this news, Shiva Gulwadi decided to buy her a house.


Hockey player 20-year-old star Khushboo will get the key of a float worth Rs 36 lakh in a month. Since last 6 years, Khushboo is increasing the pride of the country. However, she and her family did not have a good home to live in. Khushboo and her family lived in a hut in Bhopal. Times of India published the news on 27 May 2022 that Khushboo does not have a good home while she is playing the field for the country. After this news, many people took the initiative to help her.
read-Chahal sets record in Team India's win; So far no Indian bowler has been able to do it
Mumbaikar Shiva was upset after this news in the Times. 'Reading Khushboo's story made me realize that even after representing the country in hockey, she and her family do not have a good home. By God's grace, she got a house within a month now, said Shiva.
Khushboo is currently in Bangalore for the National Senior Camp. On hearing the news about the house, she said, "My family and I will always be grateful for Shiva's support." Over the past few years we have promised many people to give us a good home. But nothing happened. I was given an option but there was no living conditions.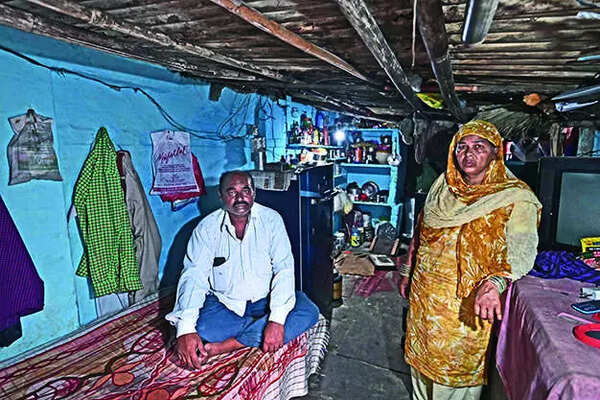 After 2017, Khushboo has played as a goalkeeper for the Indian junior team in Belgium, Argentina, Australia, Chile, South Africa, Belarus and Ireland. She has toured Australia and Ireland twice and represented the country in the 2021 Junior World Cup.
Khushboo's father Shabbir Khan drives a rickshaw. She is yet to make her senior team debut. Talking about the girl's performance, Shabbir Khan said, I am very happy to see her performance. Travels by plane, stays in big hotels. But when he comes back home, he lives a different life.